Fresh Snack Reports | Contact us

Hershey's Kissables
OFFICIAL SNACK REPORT
Sanctioned By WASAW Snack Committee
Reviewed By: Paddy O' Poppycock

Location: Walgreens - Tarrytown, NY

OFFICIAL NAME OF SNACK:
Hershey's Kissables: Candy Coated Mini Kisses

PRICE: Two for $1.00

WEIGHT: 1.5 oz.

NAME/PRODUCT RELATIONSHIP:
Now this is fairly obvious. Hershey's Kisses are known the world over, and so it stands to reason that Kissables are mini-kisses - so cute you could just kiss them. And by "kiss them" I of course mean "savagely eat them and all their friends."
DESCRIPTION OF SNACK: My wife described them best - Kissables look like Sorry game board pieces. Only the Kissables taste a fair bit better. While I've never heard a single human being complain that a typical Hershey Kiss is "too much chocolate goodness at once," the idea of mini-Kisses - or "chocolate chips" as one might call them - is genius. Dipping them in an M&M-like shell (only sweeter and thicker), well that's just grounds for some sort of Noble Snack Piece Prize.
SSI RATING (SNACK SATISFACTION INDEX - 1-10): 9
UPSIDE: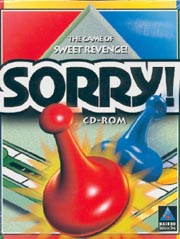 Sweet Moses, these are good. You can pop one in your mouth, and just slowly enjoy the candy shell taste (not perfect, but the Hershey's snacktologists will nail that in their 2.0 launch, I'm sure.) Then "CHOMP!" and you've broken through to the delicious, soft, milk chocolate center.

Other nice things:

1) The 1.5 oz bag includes just the right number of Kissables. No, I didn't count them, but when you polish off the bag you're not left wanting more, nor are you feeling guilty for eating the entire pouch without sharing.
2) Could pass as mini-Weebles to infants.
3) Assuming you don't play Sorry in the sun, Kissables make for cheap game piece backups.
4) The bright colors are mesmerizing. I stared at a handful of these beauties for a good five minutes, and before I could look away they had convinced me that they were actually pieces of fruit, and that my doctor had called while I was away to tell me I should eat more of them. Sneaky bastards, those Kissables.
DOWNSIDE:
While these are wonderfully delish, they're not good enough to be a 10. Let me explain. It goes back to that resemblance to board game pieces. The fact the candy shell reflects light and gives off this Mr. Clean shine is just a touch unnerving. I found myself constantly doing a mental check just before I bit into each one. "Is this a piece of candy or a thumbtack?" "Chocolate or plastic?" "Candy shell or little ink pellets?"
FIRST 4 INGREDIENTS:
Sugar
Cocoa Butter
Chocolate
Nonfat milk
LAST 4 INGREDIENTS:
Gum Arabic
Corn Syrup
Artificial Color
Carnauba Wax
PACKAGING:
Silver-gray background makes for a nice foundation from which the Kissables spring forth in all their rainbow-colored glory. I like the packaging, but it doesn't feel hip enough for the kids these days. The silvery-gray lends sophistication to what would otherwise be a primary color orgy of happiness. Will the youngsters and their piercings and crazy hair and SATs want that sophistication? I don't know - I didn't ask any of them. Their skateboards frighten me.
DO I RECOMMEND YOU TRY THIS YOURSELF? (YES/NO - EXPLAIN):
Absolutely. Hershey's has struck again with an innovative and fun spin on candy. Last year it was their Take 5. This year they've already established snack dominance with Kissables. We haven't seen this much innovation and success in the snack world since fruit rollups. No, no, just kidding. Damn fruit rollups.
WHICH SOUTH PARK CHARACTER WOULD LIKE IT BEST?:
Towely.
HOW CAN THE PRODUCT BE IMPROVED:
Make it so Kissables can talk to me when I'm lonely.

That's right. Talk. You know, like those two M&M characters who haunt me in my dreams. Although I admit they're funny with their witty banter and tiny arms and legs. Kissables could unseat M and his buddy M, if only Kissables talked. Then they could tell us how they reflect sunlight rather than absorb it, maybe even teach us how to play frisbee. Until they learn to talk, though, I can always watch them here. I love you, Kissables.